WHY CONTROL TECH
Our clients often ask us what makes us stand out from the crowd when it comes to E&I and Automation projects. The answer is simple: our people, practices, and commitment to excellence. Control Tech exists to provide the oil and gas industry with the highest quality services, the best level of satisfaction, and the greatest possible efficiencies for everyone involved in a project. We build better experiences for the clients who receive our services, for our employees who deliver the highest quality service, and for the communities we work in. We never cut corners in any aspect of our operations – from safety measures and our emphasis on quality, to community involvement and the art of our craft, we are committed and unyielding.
MISSION
Empower our people to deliver high quality solutions to our clients safely and efficiently while continuing to strengthen and preserve the environment we operate in.
VISION
North America's leading service provider.
VALUES
Our mission is further supported by our values:
Quality – Our entire identity is focused around delivering the highest quality work with every project we come into contact with.
Family – At the heart of Control Tech is the wellbeing of our people and their families. Their physical safety. mental health and work-life balance is our priority.
Community – The communities we work in are also our homes, and ensuring they thrive is a key part of who we are.
Awareness – In our work, we aim to be cost-effective and conscious of our client's time, schedules and financial needs.
Transparency – We welcome candid and open conversations, even the tough ones. We have an open-door policy where every question is met with honesty.
The Control Tech team is an incredible group of people who value high-quality work over all. We believe in our employees and are committed to working together to be the best we can be. At Control Tech, we understand that our employees are critical to our success. They make us what we are.
Dustin was born and raised in Manning, AB. Before moving to Grande Prairie, AB in 1998 he studied at NAIT for 2-years, completing his Engineering Technician Diploma and receiving his Interprovincial Red Seal.
Dustin has worked in the oil and gas industry since he was 16 years old and found a passion for Instrumentation while working in Manning down the Chinchaga road. After completing his education at NAIT, he moved to Grande Prairie, AB. In 2001 he, Greg, and Tali created Control Tech. They started from a company of three to now a company with over 300.
Dustin's day to day activities includes Business Development, Strategic Growth, Customer/Employee Relations, Indigenous Relations, and is Committed to a Safe Work Environment. His enthusiasm is infectious and encourages all the Control Tech employees every day.
Dustin married his wife Kristen in 2001, and they enjoy spending time with their kids Bailey & Cale. Outside of work, his interest includes hockey, surfing, golfing, and fishing.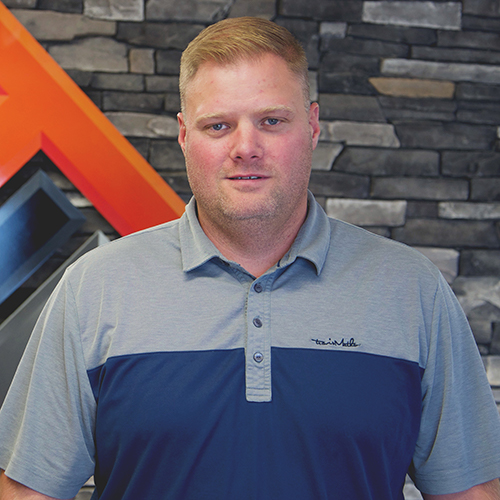 Greg grew up on a farm in the Hythe/Valhalla, AB area and graduated from high school in Beaverlodge, AB. After high school, Greg attended NAIT for two years taking Engineering Technology, before coming back to Grande Prairie, AB and completing his Instrumentation Mechanic Apprenticeship.
Greg met Dustin and Tali during his Instrument Apprenticeship, and with the friendship they built, learned they all had common ambitions to create a strong locally owned Electrical and Instrumentation shop. In 2001 they made the jump and created Control Tech, and never looked back.
Greg and his wife are raising three kids, Logan, Matt, and Sarah, on the family farm between Hythe and Valhalla, AB. Outside of work, they enjoy spending time at their cabin, riverboating, traveling, and working on the Bison farm that they have with his parents.
Tali grew up all over Alberta. His father was a maintenance supervisor for Petro Can, so he grew up all over the province. He has been working in the E&I trade since he was 16 during the summer months. He graduated from High School in Fox Creek, AB and took two years attending UofA, then UBC Kelowna. Realizing he had a stronger passion for the E&I trade he went back to working on his apprenticeship and obtaining his Journeyman Certificate from NAIT. After moving all around Alberta Tali settled in Grande Prairie, AB. Working on his apprenticeship with LK Intech, then Spartan control before starting Control Tech in 2001 with Greg and Dusty. Tali is a great motivator and thinking for the company, making sure everything going on in and around the company helps to keep creating a brighter and better future for Control Tech.
Tali is happily married to Kim, and when he is not working you can find him chasing his three children (Ryley, Avrie, and Elyse) around! Other than spending time with his family he enjoys snowmobiling, quading, boating, hunting, golfing and more!
Chief Administrative Officer/ Director of Western USA
Sam was born in Grande Prairie, AB and raised east of there on a farm in Crooked Creek, AB, where growing up he learned strong work ethics while working as a farmhand for local farmers. He moved into Grande Prairie, AB for hockey at the age of 16 and has been here ever since.
Sam completed his Journeyman Electrician education at Red Deer College, and his apprenticeship at Bullet Energy, where he worked for six years. He also went on to receive his Master Electrician certificate from Grande Prairie Regional College. In 2005 Sam started with Control Tech, as one of the 4 Electricians in the company that was at around 25 employees — working as a field Tech on Maintenance and construction for a couple of years, which lead to a full-time role with Exshaw Oil until the summer of 2008, when he was then selected as the Electrical Manager for Grande Prairie. In late 2011 Sam became an owner of Control Tech and since then has been working as an Owner/Manager. Sam is a Journeyman Master Electrician and holds an FSR Certificate in British Columbia. He has excellent leadership skills in the field and office, and he works very hard to keep improving Control Tech's future.
Outside of work Sam enjoys being outdoors and spending time at the lake and cabin with family. He enjoys camping, hunting, surfing, pond hockey, woodworking, and of course fitness.
V.P. of Canadian Operations
Paul grew up on a farm near Dixonville, AB and then moved to Grande Prairie, AB in 2001. Paul started with Control Tech in the summer of 2002. He began as an Instrumentation Technician for multiple producers. After working maintenance for ten years, Paul moved into the Manager of operations position in 2012.
Outside of work, Paul enjoys traveling, all kinds of outdoor activities, chasing his kids around, and spending time with friends and family.
Justin was born in Calgary, AB and moved to Grande Prairie, AB at a young age. He started his Electrical Apprenticeship through the  RAP Program in High School in 1997, before attending GPRC Fairview College to receive his Journeyman Electrician education and certificate.
Justin continued to learn and grow in the oil and gas industry before coming to Control Tech in 2010. First starting in the field as a foreman, he soon after moved into a management position, and has been in that position ever since. In 2013 Justin became an owner of Control Tech. With now over 20 years of experience in the industry, Justin brings a wealth of knowledge and commitment to any job he does.
In his spare time, he enjoys spending time with his family, live music, golfing, baseball, camping, and anything in the outdoors.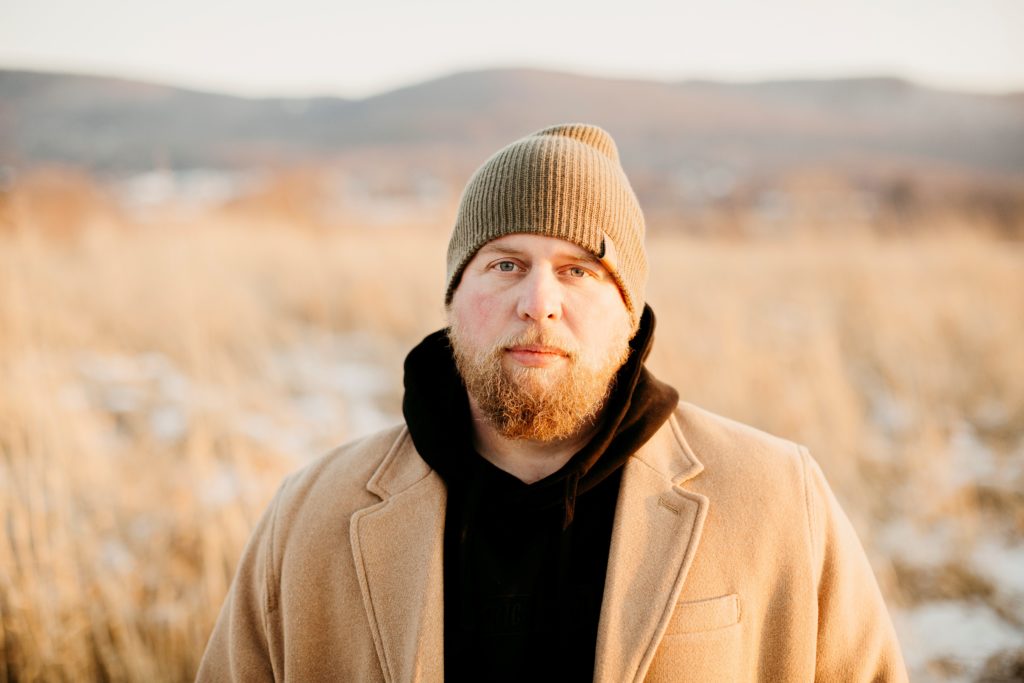 Blair started with Control Tech in 2004 as an Instrument Contractor. This then led to a manager position in Dawson Creek, BC and after almost three years he then moved into the Instrument Manager position in the Grande Prairie, AB office. Shortly after moving into that position an opportunity arose to help expand Control Tech's footprint into eastern USA, and he took the opportunity to do so. Blair takes pride in all the CTUSA employees that have joined him along the way, and the key positions they have played in enabling CTUSA to expand the way that it has. Since moving to the US, they have since expanded and are currently servicing New York, Pennsylvania, Ohio, West Virginia, Oklahoma, and Texas. A lot of hard work and dedication has gone into making Control Tech USA what it is, and he is so thankful for the opportunity to do so.
Outside of work, Blair enjoys spending time with his family, shooting sports, hunting, boating, coaching his son's hockey, riding motorcycle's, weight lighting, and continuing to expand Control Tech's brand.